After receiving a "new" English language arts reader, Oklahoma first-grader Marley Parker filled out her name on the inside cover. As she wrote, she was excited to spot an illustrious predecessor in the list above: platinum-selling country music star, Blake Shelton. But Marley's mom wasn't so impressed: that meant the textbook was almost 40 years old. She raised her concerns publicly, drawing attention to the need for better school funding in her state.
This story captures two connected themes in action. First, students deserve better than decades-old materials. Multiple studies find that adopting high-quality curriculum is a critical step toward boosting student achievement. Second, caregivers can make their voices heard—and their engagement can make a difference. One study of Chicago elementary schools reported that "schools with substantial parent involvement were four times more likely to improve in reading and 10 times more likely to improve in math."1
For many family members, it can feel overwhelming or confusing to know where and how to start asking questions about your child's instructional materials. Here are four ways to get you into the conversation.
1. Know what instructional materials are available to your child
The first step is identifying what textbooks, worksheets, and digital resources students are using in and out of class. What do you see in your child's backpack or on their tablet screen?
Your school's or district's website may have information on current curricula, and your child's teachers and school administrators are a rich resource. Engaging with teachers about the content students are learning and the materials they're using is a great way to better understand what's expected of them over the school year.
2. Learn more about the materials
Recalling the opening example: start by checking the textbook publication dates. Editions from 2013 or earlier are unlikely to be fully aligned to your state's current college and career-ready content standards. And the older the textbook, the less likely it is to feel relevant and engaging to your child.
You can also look up the materials on EdReports.org, a website that provides free reviews of curriculum. Expert educators have reviewed over 98% of the known K–12 math and ELA curriculum market. These reports offer a wealth of information on how well materials provide the content students need to learn and grow.
In addition to standards alignment, consider how the materials honor and reflect your child's and community's experiences, and how they provide a window into experiences outside your community. Studies show that materials in which students see themselves and which expand their worldview can positively impact both engagement and learning.
Finally, how easy is it for you to engage with your child's curriculum? Are digital resources or other family-facing content built into the materials to help you understand and support what your child is learning and when? You can find out more about this by filtering for materials with "Technology Information" on the EdReports website.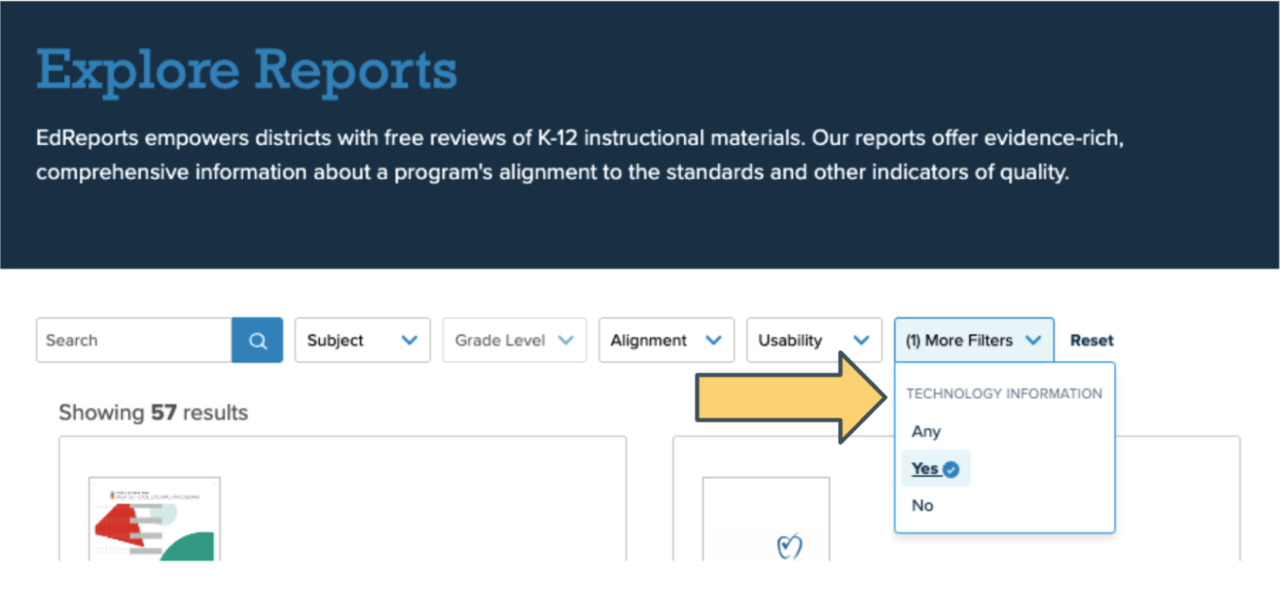 3. Engage with your child's teacher about instructional materials
Enter the conversation as a listener and curious partner. What does your child's teacher think of their materials? What do they like about them and what could be improved? Does the curriculum give teachers what they need to help all students succeed, including multilingual learners and students with different learning needs?
If you've spotted shortcomings in your child's materials, teachers most likely have, too. Establishing a collaborative partnership with teachers from the get-go is your best bet for making positive progress over the long run.
If a curriculum includes content or techniques that look different from how you learned at school, teachers can help you to understand those differences. They can also offer guidance on how best to support your child at home to master this year's content and prepare for the next year.
4. Ask if teachers have access to curriculum-based professional learning
Adopting high-quality materials is a necessary but insufficient step toward improving student learning outcomes. Studies continue to find that teachers also need access to ongoing, curriculum-specific training in order to get the most out of materials.
Sadly, too few teachers are offered this kind of professional development support. A recent RAND survey found that the majority of teachers had less than five hours per year of curriculum-based professional learning. If your child's teacher already has access to this, great! If not, ask how you can be an ally to help them get the resources and support they need.
Your voice can make a difference
As a caregiver, your voice can make a real difference. Joining the instructional materials conversation can help you better engage with your own child's learning this school year and in the years to come. Many districts review and adopt materials on a seven-year cycle—ask when that process is next scheduled in your district and how families can contribute. Your input can help to improve the educational experience for your child and for all students in your community.
---
References
Bryk, Anthony S., et al (2010), Organizing Schools for Improvement: Lessons From Chicago, p. 113.